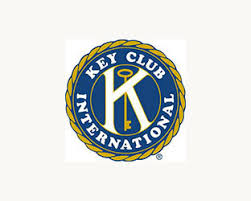 The Key Club at Pittsburg School is under the direction of advisors Mrs. April Wallace and Ms. Norma Underhill and has been active for many years. Key Club is an international, student led, community service organization and is part of the Kiwanis Family. Our Key Club is sponsored by the Colebrook Kiwanis Club and is open to students in grades 7-12.
Our club is active in the school and community throughout the year and are always looking for new ideas for service projects. In the fall we are very busy with the annual Red Ribbon Week events which is an opportunity for us to educate younger students about the dangers of drug use. Other fall events include Trick-or-Treat for UNICEF and volunteering at the Dixville Races. In addition, last year the group began sponsoring the Math-a-Thon to raise money for St. Jude Children's Research Hospital. Through the winter months we have put on a variety of activities including visits to Echo Valley Village, visits from Santa to the school, fundraising for local and district projects, and much more.
In the spring members who have earned enough service hours travel to Springfield, MA for the annual New England District Educational Conference (DECON). The weeks prior to DECON are filled with preparing for competitions such as scrapbook and oratory. We also prepare reports about our most successful events which can earn us recognition as a club. Students in grades 7 & 8 are not eligible to go to the spring conventions. In many cases entries that place 1st or 2nd at DECON are eligible for submission at the International Conference (ICON) which is held in a different location each July.
New members are always welcome in Key Club so, if you are interested in giving back to your community, and in grades 7-12, then why not consider joining? Meetings are held every other Wednesday during WIN time in Mrs. Wallace's classroom. If you are interested, see Ms. Underhill or Mrs. Wallace.
Need more information? Check out the
New England District
website or
Key Club International website.